Welcome To HEALTH SPECIAL UNIT
Better health is central to human happiness and well-being. It also makes an important contribution to economic progress, as healthy populations live longer, are more productive, and save more.
To help address mortality rates, ADAI intends to  advocate for increased access to quality family planning and reproductive health services, immunizations, polio eradication, malaria prevention and maternal health services. We work with the Government of the South Eastern States at different levels to encourage greater budget expenditures for health, monitor and track its implementation. 
MORE MEDICAL OUTREACH COMING SOON
Would you like to support? Would you like to touch lives? Kindly click the button below.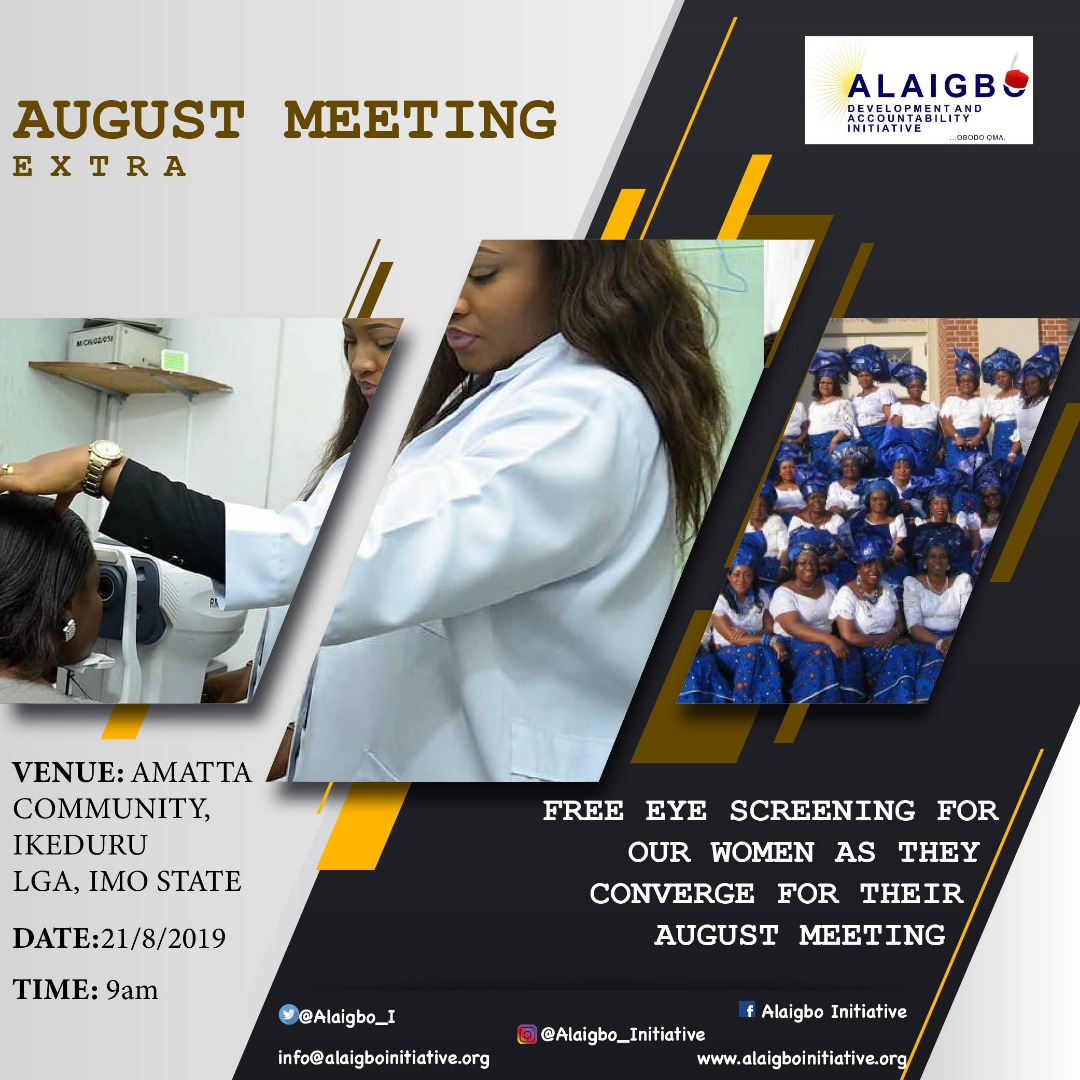 Alaigbo Initiative's FREE EYE SCREENING During the August Meeting in Imo State
The Health Care Unit of the Alaigbo Development and Accountability Initiative (ADAI) carried out a free eye screening on the 21st of August, 2019 at Amatta, Ikeduru Community of Imo State during the annual AUGUST MEETING of women. See pictures below.
Medical Outreach At August Meeting - Imo State